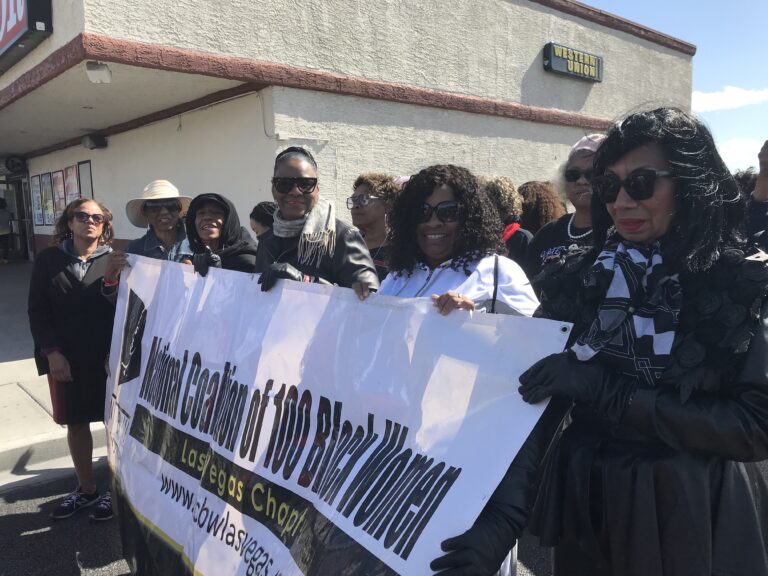 Vision
The Vision of the National Coalition of 100 Black Women, Inc. is to see black women and girls live in a world where socio-economic inequity does not exist.
Mission
The Mission of the National Coalition of 100 Black Women, Inc. is to advocate on behalf of black women and girls to promote leadership development and gender equity in the areas of health, education and economic empowerment.





INTEGRITY & ACCOUNTABILITY



IN THE WINTER OF 1970 in New York City, 24 Black women, led by visionary Edna Beach, began meeting in their homes to assess the problems and opportunities left behind in the wake of the turbulent 1960s. As a result of their meetings, they formed the Coalition of 100 Black Women. For the rest of the 1970s, they slowly but persistently worked to master root causes of issues that affected their families, their communities and themselves. They boldly began to reach out to other Black women in common cause, and eventually, mobilized their emerging stature as a visible force of influence promoting gender and racial equity.
In 1981, the New York Coalition had over 500 members throughout New York City's metropolitan area, far in excess of the symbolic "100" in its title. Its effective role-model projects and its association with grass-roots community activity won notice in both local and national news media. As the Coalition gained recognition, Black women from other parts of the country aspired to duplicate its mission and programs in their own geographic areas. It was decided to create a national organization, to expand beyond the boundaries of New York City, and, accordingly, to include the term "National" in the original title. They responded to the New York Coalition's nationwide call to develop a leadership forum for professional Black women from the public and private sectors. That call resulted in a network of Black women who joined together to meet the personal and professional needs of the contemporary Black woman, the needs of her community and her access to mainstream America.
The National Coalition of 100 Black Women (NCBW) was launched on October 24, 1981, with representatives from 14 states and the District of Columbia, and selected Jewell Jackson McCabe as its first national president. Its mission is to advocate on behalf of women of color through national and local actions and strategic alliances that promote the NCBW agenda on leadership development and gender equity in the areas of health, education and economic empowerment. The rapidity by which the organization grew is attested to by the statistics of 1986: 47 chapters in 19 states. The consensus of the organization in 1986 is perhaps best summed up in the paragraph from its initial newsletter:
"No longer can Black women operate on the basis of reacting to crises and depending on crash programs to solve them. They know, as they have in the past, that they must understand and direct present trends and become aware of the new economic and social realities that are emerging. Seeking empowerment as a distinct group, they need to analyze their attitudes about power and understand both the traditional and unconventional routes to power. Most importantly, Black women are the linchpin of leadership continuity among all Black people and understand the need for mentoring that must be nurtured and honed day by day, from one generation to another."
LAS VEGAS CHAPTER CHARTERING PRESIDENT
Dr. Sandra Mack was on the National Board of NCBW when she moved to Las Vegas. Urged by fellow Board Members to start a chapter here, she slowly, but persistently sought to meet wome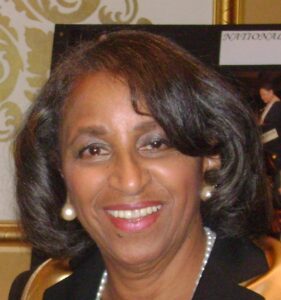 n who met the criteria of National. Finally, in late summer 2002, she invited a group of women to a meeting at her home. These women were from other organizations, friends and acquaintances with a very diverse background. She asked to all an important question:
"Was there a need for an organization that would advocate for Black Women in the areas of Health, Education and Economic Development?"
They all agreed the answer to the question was 'YES'.
The National Vice President in charge of Membership and Chapter Development, Grazelle Howard from North Carolina, made arrangements to come to Las Vegas in 2003 to conduct an all-day orientation for this group of women to ensure they understood the background and objectives of the Coalition. Throughout the year, the Las Vegas group continued to meet and refine their mission, vision and goals. On May 22, 2004, Grazelle returned to Las Vegas for the installation Ceremony, Community Luncheon and Reception held at The Texas Station Hotel and Casino. The National Coalition of 100 Black Women Las Vegas Chapter (NCBW-LV) was established with 47 founding members
CHAPTER LEADERSHIP
CHAPTER OFFICERS

Tricia Ann Bookhart
Chapter President

Terri Yates
1st Vice President of Programs

Sylvia Allen
2nd Vice President of Fund Development

Marsha M. Williams
3rd Vice President of Membership


Debbie T. Mitchell
Secretary

Glennie Gaines
Financial Secretary
Jerri Hayes-Williams, Education Committee Chair
Joyce Schuler, Health Committee Chair
Sheila Smith, Economic Empowerment Chair
Open, Public Policy Committee Chair
CHAPTER PAST PRESIDENTS
NCBW Honors & Recognizes Our Past Leaders
Dr. Sandra F. Mack, Chapter Chartering President
Hannah Brown
Sylvia Allen
Tricia Ann Bookhart